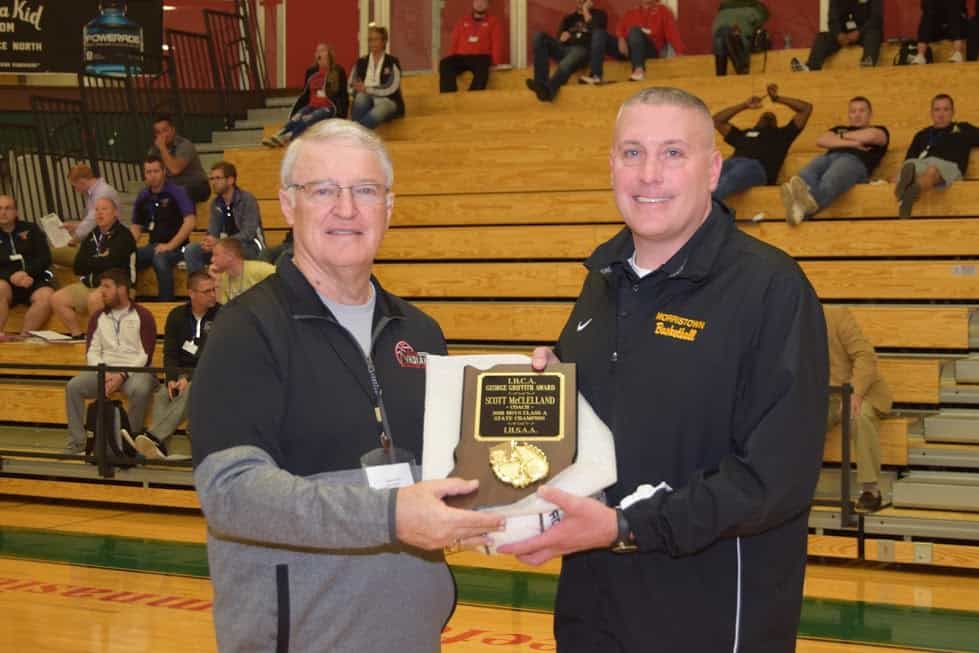 My philosophy of coaching basketball is more than teaching X's and O's to student-athletes.  Basketball is a way to teach lessons of every day life.  It is an opportunity to educate players about teamwork, commitment, discipline, and most of all perseverance.  It is about recognizing the uniqueness of each individual and communicating their role as part of a team. As the head coach, my responsibility is to encourage each player to achieve their potential, but understand the trials and tribulations of team success and failure.  In order to do all of these things, I must recognize that for excellence to take place, different teaching/coaching styles are essential to reach every player.
            In coaching basketball, we should aim to promote the love of the game, not the championships or the recognition that come with it.  It is essential to teach players about setting goals and achieving them.  It is important to help them understand adversity and persistence and the patience that it sometimes takes to be successful.
            As a leader of the basketball program, I not only promote this philosophy to my players, but to my coaching staff so that they understand our commitment to do the simple and fundamental things --- compete, be a great teammate, be coachable, and accept your role.                                                                  
Scott McClelland, originally from Muncie, Indiana, attended Yorktown High School and played one year of basketball at Ancilla College before transferring to Ball State University to obtain his teaching license.  After graduating from Ball State University, he married Sonja (now wife of 21 years) and they have a nine year old daughter Anna.  They live in McCordsville and Scott is currently the Head Boys Basketball Coach for Morristown Jr. Sr. High School.
Girls Basketball
Scott started his basketball coaching career in 1995 as an assistant in a very successful girls program at Yorktown High School under Connie Lyon whose team record during a three year period was 56-10 and included multiple Sectional, County and Conference championships. 
In 1998, he was named the Varsity Girls Basketball Coach of Wapahani High School where he improved the team's record from the previous year's 4-17 to 11-11, leading the team to a Sectional Championship and becoming the 1999 Mid-Eastern Conference Coach of the Year.
Boys Basketball
Beginning in 2000, Scott made a move to boys basketball and for three years worked as a Varsity Assistant at Blue River Valley High School (State Runner Up 2001), Cathedral High School and Scecina Memorial High School (Sectional Champions 2003).
In August 2003, Scott was named Morristown Jr. Sr. High School Head Boys Basketball Coach.  Scott spent 7 seasons at Morristown where he built teams that compiled multiple winning seasons, two Shelby County Championships (2005 & 2006), a Sectional Championship (2007), was named Shelby County Coach of the Year (2007) and assisted several players in advancing with college basketball scholarships.
In 2010, Scott expanded his coaching experience by taking the Brebeuf Jesuit College Preparatory School Head Boys Basketball Coaching position where he coached for two seasons, compiled 25 wins, coached two teams that were ranked in the top ten in 3A and included two All-State players and four players that advanced with college basketball scholarships.
In 2012, Scott moved to Western Boone Jr-Sr. High School to be the Head Boys Basketball Coach for three seasons where he achieved his 100th career win and assisted two players in advancing with college basketball scholarships.
Finally, in 2015 Scott returned to Morristown Jr. Sr. High School, where the program he had left in 2010 had recently experienced several losing seasons and changes in head coaches.  In his five years back, he has sent the program in a winning direction compiling a 97-35 record that includes three Shelby County Championships (2017, 2018, 2019), three 1A Sectional Championship appearances (2016 & 2017, 2020), contended for three Mid-Hoosier Conference Championships (2017 & 2018, 2020) and achieved his 100th win as Morristown's Coach.   In 2018 Morristown won the 1 A Sectional/Regional/Semi-State/State Championships.  He was named IBCA District 3 Coach of the Year (2018), was named Shelby County Coach of the Year (2018) and Junior All Stars Assistant Coach (2018), and the 2018 team holds the school record for most wins in a single season 28. In 2019 his teams won the Shelby County, Mid-Hoosier Conference, and IHSAA sectional 60 championships. He was selected Mid-Hoosier & Shelby County Coach of the year. Also, in 2019 he achieved his 200th varsity win in boys' basketball, and became the all-time winningest coach at Morristown High School. In 2020 his team finished with a record of 18-7, while being raked again in top 10 throughout most of the season. He was again named Shelby County coach of the year. Also, in 2020 Scott was selected as a new inductee to the Delaware County Athletic Hall of Fame.
Scott is a member of the Indiana Basketball Coaches Association and has been selected to coach the top 100 underclassmen workout for several years.  He is a social studies teacher at Morristown and spends his free time boating and fishing with his family and friends on the lake near his home in McCordsville, Indiana.